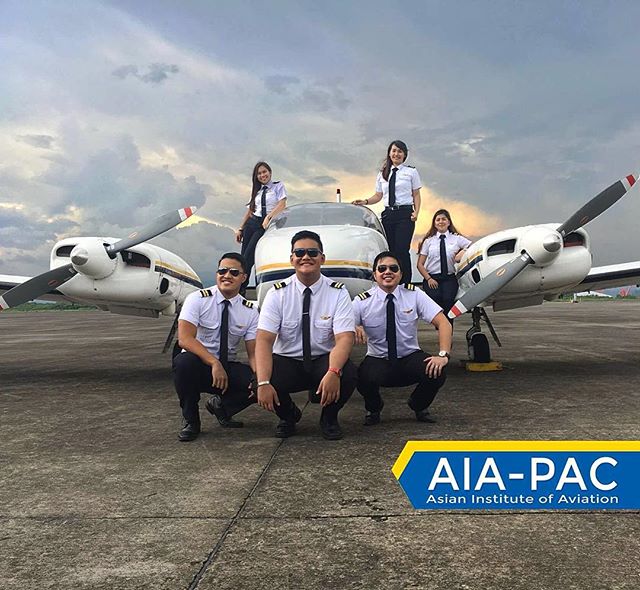 8 aircraft flight school with offices based in Makati, a hangar in the Manila General Aviation Area and flight training being conducted in Subic International Airport
Asian Institute of Aviation is a flight school with offices in Makati, Manila but flight training is done in Subic International Airport. The courses currently on offer cover an integrated package (PPL/CPL/IR with ME rating), Private Pilot License, Commercial Pilot License and Instrument rating. The school caters to both Filipino and foreign students.
Asian Institute of Aviation is majority-owned by Planters Products Inc. (PPI), a well-established Philippine company operating for over 50 years now. In addition to the flight training AIA is approved as an approved maintenance organisation (AMO), meaning it can inspect, maintain and repair aircraft airframe, power plant and propellers. It is also accredited as a fixed base operation meaning it offers local and international 24/7 flight support services such as facilitation of over flight and landing permissions for ad-hoc and scheduled flight operators.
The city in which Asian Institute of Aviation is located in is Subic a coastal city in the Philippines, northwest of the capital Manila (approx. 3 hours drive). Subic features sandy beaches in Subic Bay, a popular dive site due to its shipwrecks and coral species it also contains numerous other attractions such as theme parks and golf courses.
Asian Institute of Aviation mission is the enhancement of the typical aviation training system provided in the region, to providing a climate that facilitates the highest standards of academic, skill achievement and knowledge discovery. Their believe is that their training is their craft; their commitment to excellence the difference.
Asian Institute of Aviation currently does not own a full flight simulator so the type rating is done by another training organisation or an airline.