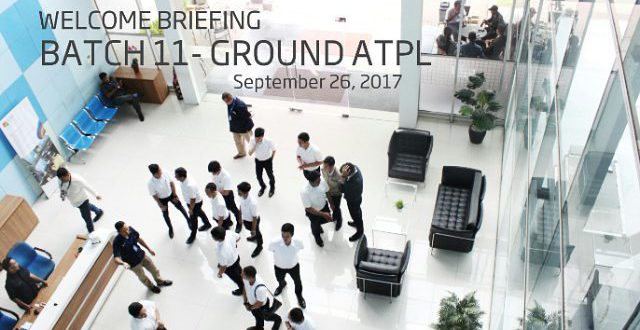 AVIATION AUSTRALIA AND JATC HAVE FORMED A STRATEGIC TRAINING PARTNERSHIP IN INDONESIA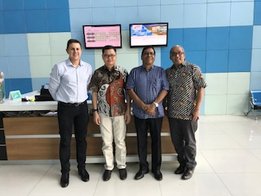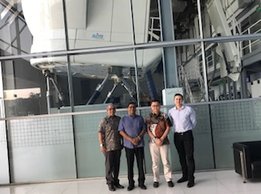 Aviation Australia has signed a cooperative partnership agreement with the Jakarta Aviation Training Center (JATC) for the delivery of aircraft maintenance engineering training to Indonesian students. Training will be delivered at JATC's campus, located next to the Soekarno-Hatta International Airport in Jakarta, as well as Aviation Australia's campus located next to the Brisbane International Airport.
Students will complete the first six months of their European Aviation Safety Agency (EASA) approved basic training course (B1.1) in Jakarta, before transferring to Brisbane to complete the remaining 12 months. The Brisbane based training is inclusive of practical training and live aircraft maintenance training.
Successful students will graduate with a Diploma of Aircraft Maintenance Engineering and an EASA Part 66 Certificate of Recognition.
"Indonesia is a very important player in the global aviation industry and has experienced massive growth over the past decade," stated Bill Horrocks, CEO of Aviation Australia.
"Our collaboration with JATC is a very important strategic partnership for our business and we look forward to working closely to develop world class engineers, trained to the very stringent EASA standard, to meet the ever growing needs of the Indonesian aviation industry. Our mission statement is 'Delivering excellence in training to help shape the future of the aviation industry worldwide' and this move into the Indonesian market ensures that we are delivering on this goal."
Allan Brooks, Aviation Australia General Manager, was in Jakarta for the signing of the auspicious agreement with Arif Syafrie, Jakarta Aviation Training Center Chief Executive Officer.
"This partnership with Aviation Australia to deliver EASA Part 147 training is another step in the expansion of the JATC business. Of course we are very well known for our simulator center and pilot training capability and we are very pleased that we can work with Aviation Australia for engineer training and development," stated Syafrie.
The first intake of Indonesian students is scheduled to begin training in September this year, with agreements already in place with local organisations to recruit directly for this course.
"We have prepared a platform for the career of the students by signing agreements with Indonesian MRO's and airlines. We have more meetings scheduled over the next few weeks to make sure our graduates have a secure future in the industry. So far, we are receiving very positive feedback regarding our ability to provide local graduates for our EASA course. JATC are a trusted, local, training provider and our expanded capability is very good for the Indonesian aviation industry," said Syafrie.
About the two organisations:


Aviation Australia was established by the Queensland Government in 2001 to address the needs of the global aviation industry. Established in Brisbane, the company has now expanded to include locations in Cairns, Melbourne, Sydney and Shanghai. The company has also formed a joint venture in the Kingdom of Saudi Arabia, with the Aviation Australia Riyadh College, which has a capacity to train 1500 students per annum.
Jakarta Aviation Training Center, widely known as JATC is an independent, privately owned training facility established in 2010. With a strategic location nearby Soekarno-Hatta International Airport of Jakarta, JATC offers Ab Initio, Type Rating Pilot Training, Wet Lease, Dry Lease, Differences Training, ATPL, Jet Orientation Course and Pilot Foundation Courses. In addition, they cater to Commercial Pilot License holders who seek a self-sponsored type rating either on the Boeing 737NG or the Airbus A320.